After the junior eurovision song contest final, the participant countries speed up their eurovision preparations. Some of them will choose their entry via a national final, some of them choose with internal selection… Also the impatient countries had already chosen their act to perform in Stockholm.

As you know national final is a process to determine the artist by jury&public votes. During the last week we have received many details about national finals that will be organized to select the entries for 2016 Eurovision Song Contest. Some broadcaster has  revealed the participant lists for their national final. Lets read the details on the fallowing section.
---
1) Sweden – Melodifestivalen


Broadcaster: SVT
Dates: Semifinal (6th,13th,20th,27th of February) Final 12th of March
Hosts: Petra Mede, William Spetz,.Gina Dirawi, Sarah Dawn Finar, Charlotte Perrelli and Henrik Schyffert
Semi-final 1 Gothenburg
Mimi Werner – Ain't No Good
(Mimi Werner, Göran Werner, Marcus Svedin, Jason Saenz)
Samir & Viktor – Bada nakna
(Fredrik Kempe, David Kreuger, Anderz Wrethov)
Robin Bengtsson – Constellation Price
(Bobby Ljunggren, Henrik Wikström, Mark Hole, Martin Eriksson)
Ace Wilder – Don't Worry
(joy Deb, Linnea Deb, Anton Hård af Segerstad, Ace Wilder)
Anna Book – Himmel för två
(Sven-Inge Sjöberg, Lennart Wastesson, Larry Forsberg, Camilla Läckberg)
Pernilla Andersson – Mitt guld
(Pernilla Andersson, Fredrik Rönnqvist)
Albin & Mattias Andréasson – Rik
(Albin Johnsén, Mattias Andréasson)
Semi-final 2: Malmö
Victor och Natten – 100%
(Dag Lundberg, Melker, Jesper Lundh)
Krista Siegfrids – Faller
(Krista Siegfrids, Gabriel Alares, Magnus Wallin, Gustaf Svenungsson)
Molly Pettersson Hammar – Hunger
(Joy Deb, Linnea Deb, Anton Hård af Segerstad, Molly Pettersson Hammar)
Patrik Isaksson, Tommy Nilsson & Uno Svenningsson – Håll mitt hjärta hårt
(Patrik Isaksson, Tommy Nilsson, Uno Svenningsson)
Isa – I Will Wait
(Anton Hård af Segerstad, Joy Deb, Linnea Deb, Nikki Flores)
Wiktoria – Save Me
(Jens Siverstedt, Lauren Dyson, Jonas Wallin)
David Lindgren – We are Your Tomorrow
(Anderz Wrethov, Sharon Vaughn, Gustav Efraimsson)

Semi-final 3: Norrköping

Oscar Zia – Human
(Oscar Zia, Victor Thell, Maria Smith)
SaRaha – Kizunguzungu
(Anderz Wrethov, Sara "SaRaha" Larsson, Arash Labaf)
After Dark – Kom ut som en stjärna
(Sven-Inge Sjöberg, Lennart Wastesson, Larry Forsberg, Lina Eriksson, Kent Olsson, Calle Kindbom)
Lisa Ajax – My Heart Wants Me Dead
(Linnea Deb, Joy Deb, Anton Hård af Segerstad)
Boris René – Put Your Love on Me
(Boris René, Tobias Lundgren, Tim Larsson)
SMAILO – Weight of the World
(Arvid Ångström, Dennis Babic, Oscar Berglund Juhola, Anton Göransson, Robin Danielsson)
Swingfly feat. Helena Gutarra – You Carved Your Name
(Jocke Åhlund, Andreas Kleerup)

Semi-final 4: Gävle

Martin Stenmarck – Du tar mig tillbaks
(David Stenmarck)
Panetoz – Håll om mig hårt
(Jimmy Jansson, Karl-Ola Kjellholm, Jakke Erixson, Pa Modou Badjie, Njol Badjie, Nebeyu Baheru)
Frans – If I Were Sorry
(Oscar Fogelström, Michael Saxell, Fredrik Andersson, Frans Jeppsson Wall)
Linda Bengtzing – Killer Girl
(Mattias Kallenberger, Andreas Berlin, Linda Bengtzing, Dag Öhrlund)
Dolly Style – Rollercoaster
(Thomas G:son, Peter Boström, Alexandra Salomonsson)
Eclipse – Runaways
(Erik Mårtensson)
Molly Sandén – Youniverse
(Molly Sandén, Danny Saucedo, John Alexis)
---
2) Malta – Malta Song for Europe
Broadcaster: PBS
Dates: Semifinal 22nd of January –  Final 23rd of January

Participants: The 20 of them will be chosen for semifinal, and only 14 successful acts will be performing on the final.

96 sung by Francesca Bonnano
Alive sung by Jasmine Abela
All Around The World sung by Deborah C
Bare Your Soul sung by Chaya Fenech
Battle Zone sung by Kurt Cassar
Beautiful sung by Lyndsey Pace
Brave sung by Andre Curmi (Dre)
Breaking Point sung by Cherylis & Mikhail
Breathe sung by Cherylis
Can't Let Go sung by Jessika
Castle sung by Danica Muscat
Chameleon (Invincible) sung by Ira Losco
Dancing In The Rain sung by Francesca Borg
Empty Hearted sung by Domenique Azzopardi
Exceptional sung by Jean Claude Azzopardi
Falling Glass sung by Corazon (Mizzi)
Feeling Alive sung by Kelly Ann Mintoff
Fire Burn sung by Dominic
Fireworks sung by Iona
Flashing Lights sung by Raquel Galdes
Flawless sung by Franklin Calleja
Frontline sung by Danica Muscat
Go Beyond The Shore sung by Paul Cushieri
Golden sung by Brooke
Gone sung by Nazjo Rotin
Higher sung by Q
Hush Hush sung by Jessika
I Love You sung by Dario Mifsud Bonnici
I Won't Surrender sung by Franklin Calleja
Kingdom sung by Christabelle Borg
Light Up My Life sung by Stefan Galea
Lighthouse sung by Kimberley Cortis
Little Love sung by Franklin Calleja
MI-MI-MIND sung by Neville Refalo
Paper Boats sung by Joseph Portelli
Reaching sung by Panama Band- Simaria
Right Here With You sung by Sarah Crystal
Rule The World sung by Aidan Cassar
Someday sung by Klinsmanc Coleiro
Tell Me What You Wanna Do sung by Julienne Liberto
That's Why I Love You sung by Ira Losco
The Flame sung by Jessika
Tonight sung by Kyle Mangani & Maxine Pace
Under The Sun sung by Daniel Testa
Victory sung by Amy Agius
Without You sung by Kaya
Young Love sung by Maxine Pace
Your Kiss sung by Malcom
You're Beautiful sung By Laurence Gray
---
3) Moldova – O Melodie Pentru
Broadcaster: TRM
Date:  23rd of February: Semi-final 1 (12 competitors, 8 qualifiers) –  25th of February: Semi-final 2 (12 competitors, 8 qualifiers) – 27th of 02: Grand Final (16 finalists)
Participants: The national broadcaster has announced that over 40 entries have been submitted for national selection. 
Sandy C – Weak For Your Love
Andrei Ioniţa & Onoffrei – Lie
Sasha Bognibov – Alone
Sasha Bognibov – Insane (Against Corruption)
Che-MD – Voda E Cu Noi
Artur Breeze – Far Away
Ghennadi Ivanov – A Good Day
Nadia Moşneagu – Memories
Nadejda Rotaru – Zebra
Felicia Dunaf – You And Me
Alexandru Ceapă – Viorele
Emilia Russu – I Am Not The Same
Katherine and Litesound – Imagine
Criss Jeff – Good Life
Rodica şi Ivan Aculov – Stop Lying
Big Flash Sound – Când Vrei
Doiniţa Gherman – Irresistible
Elena Buga – Nu Ma-Ntreba
Elena Buga – The Curtain Falls
Valeria Pasa – Save Love
Lidia Isac – Falling Stars
Viola – In The Name Of Love
Cristina Pintilie & Alex Calancea Band – Picture Of Love
Vasile Muntean – O Noua Zi
Valentin Uzun – Mine
Valentina Nejel – Va Fi Târziu
Alexandru Cibotaru – Dimineti
Victoria – Improvizatii Nocturne
Vitalie Todirascu – Belladonna
DoReDoS – FunnyFolk
Max Fall & Vozniuc Dan & Malloy – Game Lover
Maxim Zavidia – La La Love
Samir Loghin – Nu Pleca
Serjcoston – Noaptea Dragostei
Diana Brescan – Till The End
Poison Lust – Black Magic
Olea Roşu – Vraja Frumuseţii
Chris Maroo – Tonight
Mihai Radu – I Walk Throuhg Fire
Rafaella – Hours Lost
Serghei Lazarev – Glossa
ELLE – Tare
PRIZA – Rewind
Nadejda Volc – Dorul
Olga Căpăţînă (Beatrice) – Save My Heart
Natalia Moraru – Pain
Anna Gulko – Never Let Go
You can listen to the songs on the official TRM site or on YouTube site of the Eurovision fan club of Moldova.
---
4) Belarus – Eurofest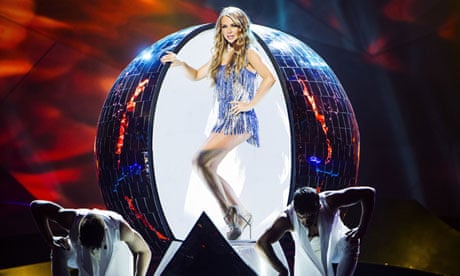 Broadcaster: BTRC
Date: 25th of January
Participants:

---
5 – Switzerland – Die grosse Entscheidungs Show




Broadcaster: SRF – RTR, RTS, RSI
Date: Semifinal 6th of December – Final 13th of February
Participants: The chosen by expert juries six artists will perfom in the final 13th February.
Bella C – Another World
Vincent Gross – Half A Smile
Stanley Miller – Feel The Love
Stéphanie Palazzo – Perché mi guardi cosi?
Rykka – The Last Of Our Kind
Theo – Because Of You
You can listen to the song of Switzerland national final from the official site of the national broadcaster SRF, HERE.